What about.. THAT

City of Heavenly Fire

is coming out in less than 24 hours?!
God, I still remember the wait and the torture and again the wait. And it's almost here. I am beyond excited! And so happy that I will be off for 3 days in a row and I will be reading it in one sitting and damn, no food no sleep like old times. BEYOND EXCITED.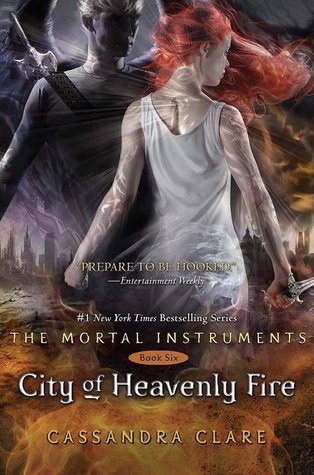 ΕRCHOMAI, SEBASTIAN HAD SAID.
I am coming.
Darkness returns to the Shadowhunter world. As their society falls apart around them, Clary, Jace, Simon and their friends must band together to fight the greatest evil the Nephilim have ever faced: Clary's own brother. Nothing in the world can defeat him — must they journey to another world to find the chance? Lives will be lost, love sacrificed, and the whole world changed in the sixth and last instalment of the Mortal Instruments series!
WHAT ABOUT YOU?! EXCITED?!
*insert here that smiley with eyes like stars*